The
Hyundai Kona
has a funky name, offbeat styling and a pint size package.
The template was set a decade ago when the groundbreaking
Kia Soul
carved out this segment and became an instant hit.
Hyundai is one of the last major automakers to enter the class, which was probably an advantage. The Kona gets nearly everything right, assuming you like bizarre headlight arrangements.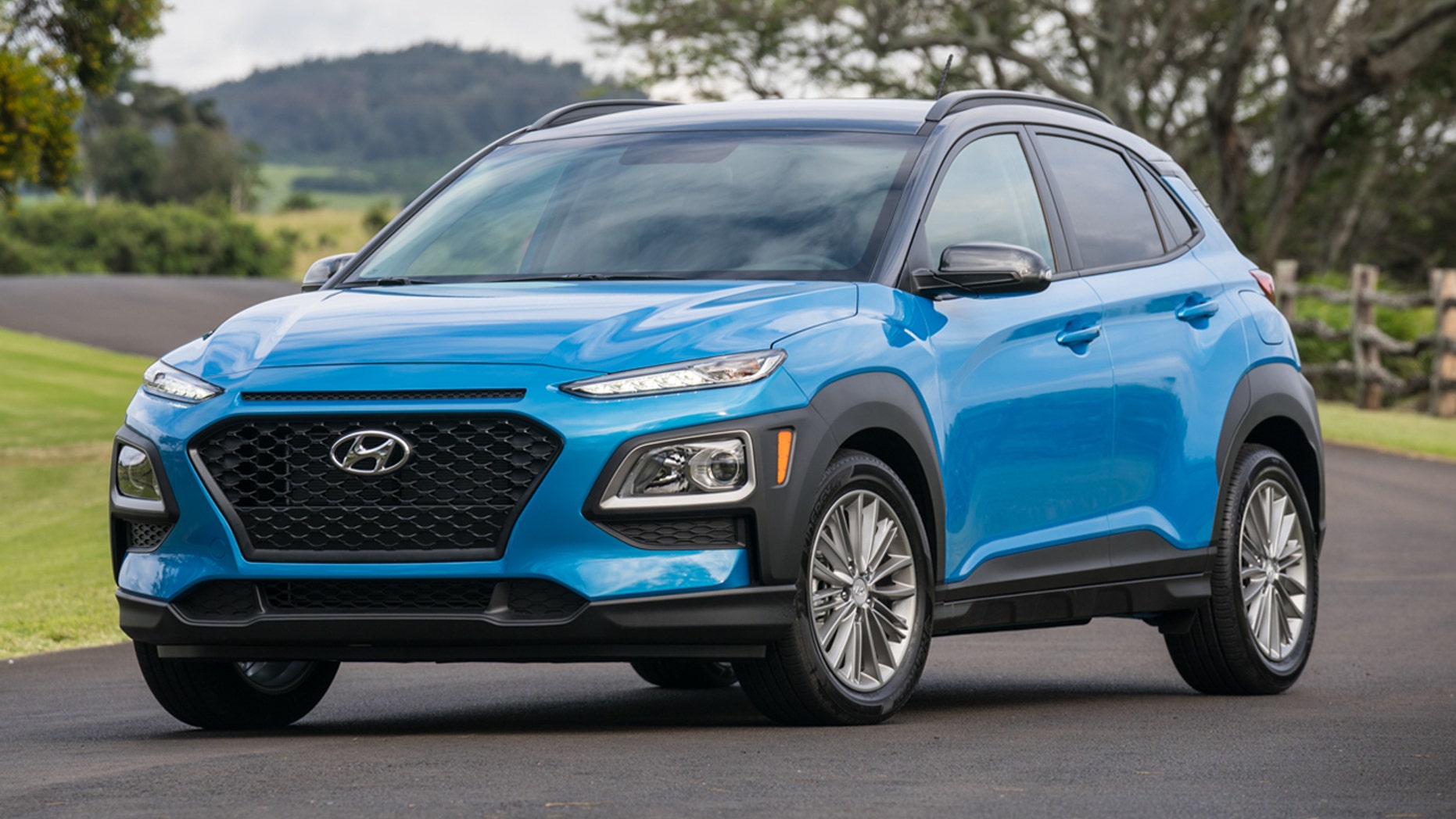 The Kona is one of the smallest SUVs, but can accommodate four adults more just fine in its surprisingly spacious and high quality cabin. The cargo area isn't the biggest, but the rear seats fold down to expand it with a perfectly flat surface. The standard engine is a 147 hp 2.0-liter four-cylinder.
It's equipped with a standard backup camera and Apple CarPlay and Android Auto smartphone integration in this configuration, but move up the trim levels and things start to get very interesting.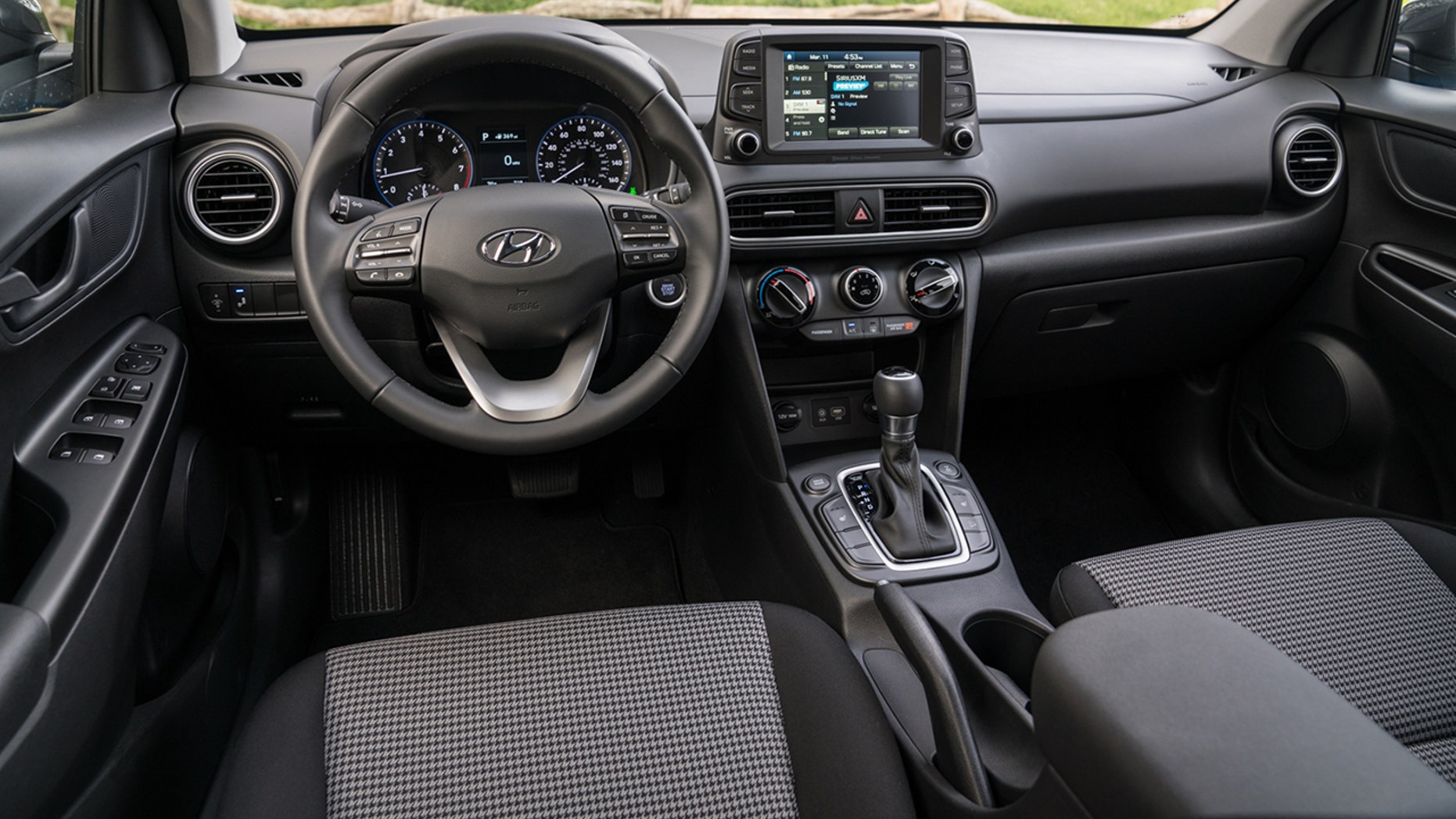 There you'll find heated leather seats, a blind spot monitor, a wireless charging pad, head-up display, automatic emergency brakes and 175 hp 1.6-liter turbocharged engine that comes with a 7-speed dual-clutch automatic transmission – just like a Porsche 911 has. (Well, technically.)
Hyundai calls the top of the line model the Kona Ultimate, and a fully-loaded one includes a booming Infinity audio system and one of the best lane keeping assist systems I've ever experience. On a road with well-marked lines the Kona locks itself dead in the center of it and doesn't play ping pong between them like a lot of other cars do. As long as things don't get too twisty, you hardly have to steer.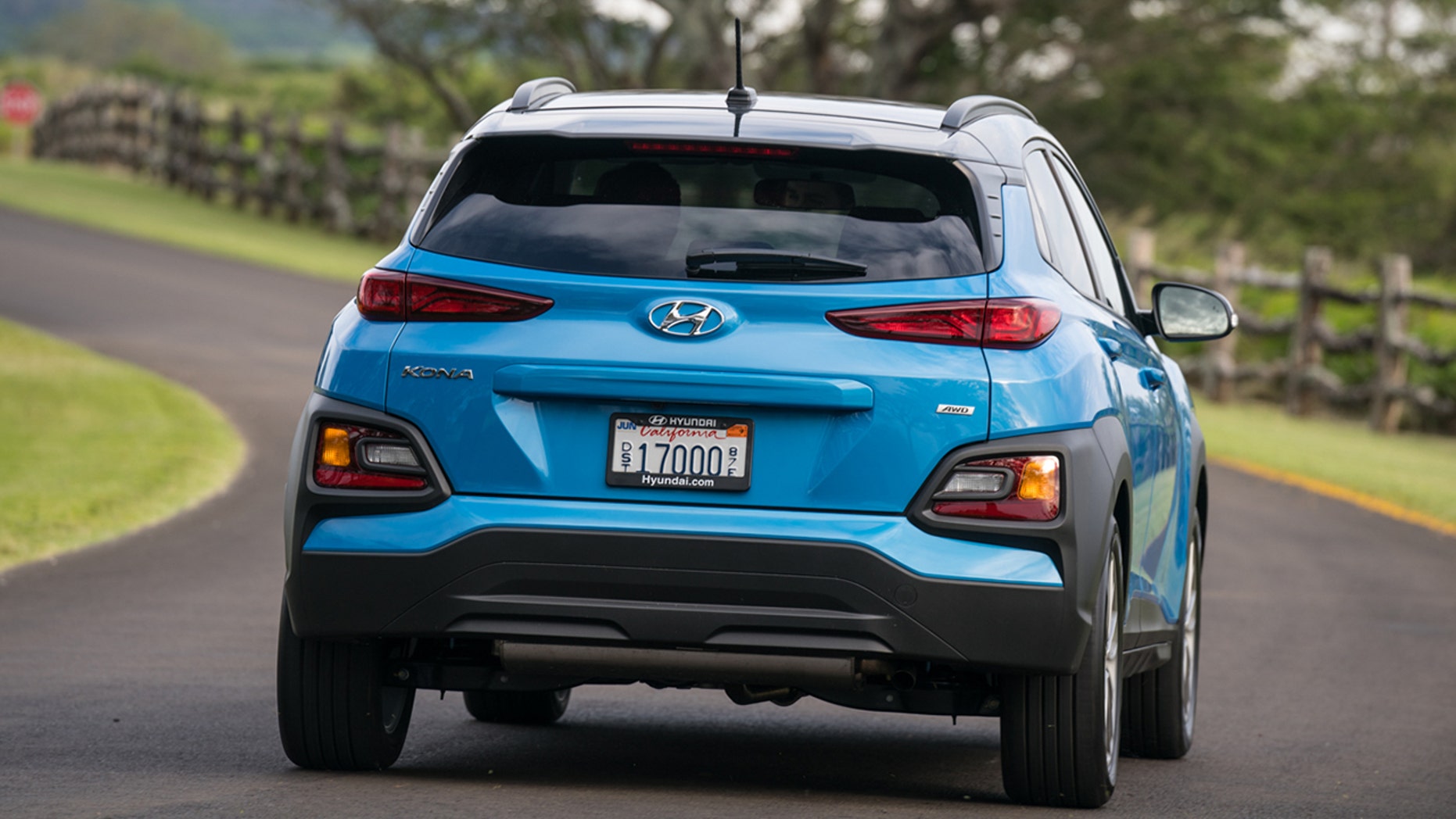 You do have to keep your hand on the wheel to prove you're paying attention, but the feature works so well it makes you wonder how much longer that will be needed. Sadly the Kona doesn't offer adaptive cruise control to go with it, but I guess Hyundai has to give you a reason to look at its other models.
I took it everywhere from the city to the freeway and twisty mountain roads still pockmarked from winter, and the Kona was an ace on all of them. Hyundai's engineers nailed the ride quality, which isn't too stiff or sloppy and doesn't get upset by the kind of washboard surfaces that can trip up even some luxury cars. At this price point, in a vehicle like this, you couldn't expect anything better.
It can be legitimately fun to drive, too, especially when you put it in Sport mode. It plays longer in the lower gears in this setting, adds weight to the already excellent steering feel and livens up the throttle. Combined with pleasantly sharp handling, it's much more entertaining than most of its ilk.
Hyundai may have been sitting this one out for a long time, but now it's sitting near the front of the class.
Type: 5-passenger, 4-door all-wheel-drive SUV
Engine: 1.6-liter turbocharged 4-cylinder
Transmission: 7-speed automatic
Article source: https://www.foxnews.com/auto/the-2018-hyundai-kona-is-better-because-its-late